We finally put to rest the old uptimehosting.com php site that I wanted as simple as possible. That insistence cost me a lot of brownie points at Google, however.
We found a great theme called Pytheas from the people at WPExplorer and without much difficulty, we setup this web site that is professional, impactful and easy-to-use.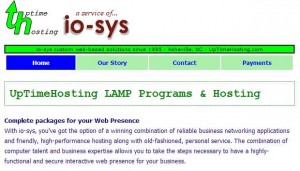 We'll miss the old site (a little), so here's a little reminder of how it used to look.